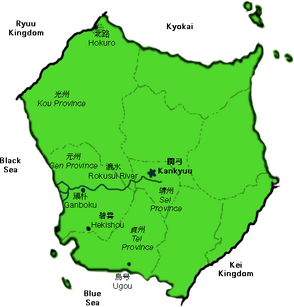 Hokuro (北路)[1] is a city is on the northern border of Kou Province in the Kingdom of En.
The city actually rests on the border between the kingdoms of En and Ryuu; the city on both sides is called "Hokuro"[2]. However, the disparity of quality of life between both sides of the city are striking - while the Ryuu side of the city is poor, the En side is prosperous and thriving, which reflects the state of the two kingdoms that share the city.
Community content is available under
CC-BY-SA
unless otherwise noted.